Beach Ball

Some attributes

Gender
Male
Episode Eliminated
Not Participating
Place
Not Participating
Allies
Bowling Ball, Coffee Bean
Enemies

Other attributes

Species
Beach ball
Color
Multiple color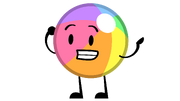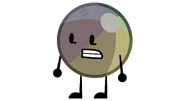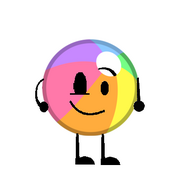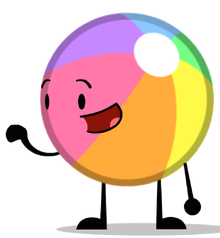 R.I.P beach ball. ????-2013.
In memory of beach ball
Beach ball is the outsider. He dosen't have a lot of screen time, especially since he's a GHOST! Well, kinda.
Appearence
Edit
Beach ball was seen in the episode 1-5 intro where he appeares being squished. He just idled in episode 1 and that's it for ep1. ._. In episode 2, he said to bowling ball, "what are you going to name it?" It is the tree. Bowling ball named it swimmy and then beach ball said hi swimmy. He wasn't seen in episode 3. In episode 4, he was at work in a game, where you shoot darts. Pear was playing, and SUDDENLY, the dart changed directions, and hit beach ball, which causes him to die. Unless the darts are extremly lightweight, the wind must've caused it. In episode 6, he is mentioned by that stupid ketchup. He says pear was probably responsible for beach ball's death. If beach ball didn't die, mr.Lion wouldn't be here. At the end of episode 6, bowling ball's team or the tt clefs are up for voting. Beach ball says it's ok, and freaks bowling ball out.At the end of ep 7, he says to coffee bean that he stole his personallity. BTW in episode 6-7-8, he appeared as a ghost.