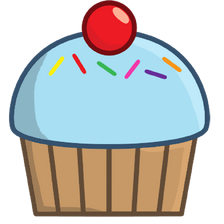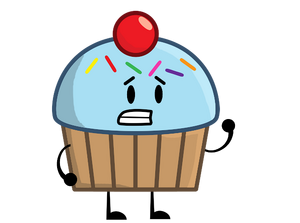 This is Cupcake's page.
Personality
Edit
Cupcake is quite a shy litte fella. This contestant is on the Whimsical Washing Machines. Ooh! Fancy! YAY! WOO HOO! PARTY TIME!
-User: SHUT UP!!
Anyway, this female character is shy and is scared of alot. She is very weak compared to the other members of her team. She is bullied around alot by Airhorn and Lemon as well.
In Episode 1, Cupcake is kicked off a cliff by Airhorn! She becomes a team captain, but then quits in episode 2. She has no role in episode 3, but in Episode 4, she is bullied by Lemon this time, but makes a come back. In episode 5, she is scared by Lemon and Airhorn. Shocker. That is it. Ha ha. Also in episode 7 she was bored until she found an interesting shop called Marker-Mart. Then the song called "Marker-Mart" began. As this show keeps going Cupcake is getting braver and braver by the day, but sadly the show hasn't been continued in such a long time but hopefully KlumsyKat the user of this show will continue it.
I WANT MORE STORY TO THESE CHARACTERS! I WANT SOME MYSTERY, I WANT MORE ACTION!